Yeelight D2 nightlamp w. touch control & Homekit (EU)
vare nr.: #031-1
33%
-33%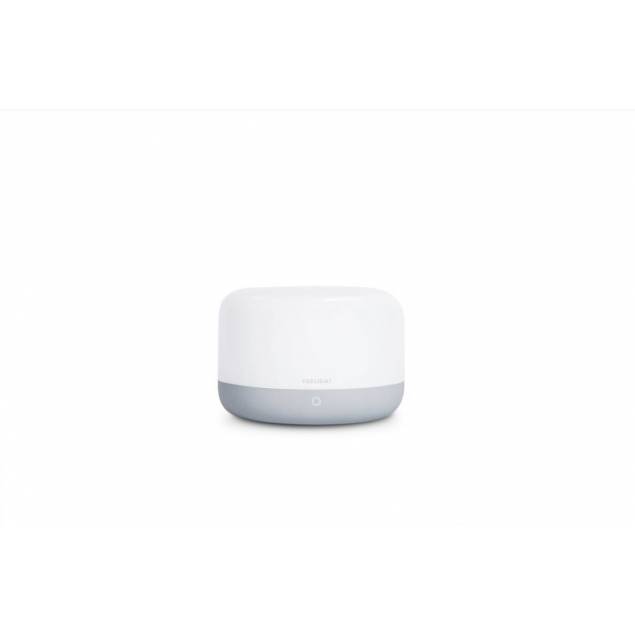 Yeelight D2 nightlamp w. touch control & Homekit (EU)
vare nr.: #031-1
---

Warning: Last items in stock!
---
will be send tomorrow at 16:30
Sent tomorrow Saturday at noon. 15.00
Sent tomorrow Sunday at noon. 15.00
Order now and we send about Hours og Minutes...
Saturday.
Sunday.
---
---
200.000 danskere bruger os
---
---
The Yeelight D2 night lamp with touch control and Homekit (EU) is an incredibly intelligent lamp to have, with a plethora of settings and features. This smart lamp can be connected to wifi, allowing for wireless control whenever you need it. When it's time to sleep, it's practical to have a lamp that can emit soft light in a specific wavelength, as bright light can keep you awake by telling your body that it's still daytime. This lamp can emit the right wavelengths and even in different intensities depending on what you're doing. It's also perfect to use as a reading lamp if you want to read a book in bed, after which you can switch it to night light mode when it's time to sleep. It can also be set to automatically turn on and off at different times, allowing you to wake up with the gentlest light possible, which can be incredibly pleasant. With its many features and capabilities, the Yeelight D2 night lamp is a must-have for anyone looking for a high-quality and versatile lamp.
.
Compatibility

Xiaomi Mijia

App Store

Google Play

Google Home

Apple HomeKit

IFTTT

Amazon Alexa

Tuya
Data Sheet
Fire:

Sku:

#031-1

EAN number:

6924922204008

Return:

300 days right of return

Model No.:

YLCT01YL

Equipment:

Bulbs

Product warranty:

1 year manufacturer's warranty from the manufacturer and 2 years warranty.

Technique:

240 Lumin 12.500 cyklusser Svarende til 5W pærer

Included:

Manuel, Lampe & USB Kabel

Wireless connections:

Wi-Fi IEEE 802.11 b/g/n 2.4GHz

FCC certificate:

Yes

CE certificate:

Yes

RoHS certificate:

Yes

Possibility of pick-up in copenhagen:

Yes - can be ordered online for pickup.